Clinging onto summer
My darling Shoelets,
I'm so sorry that I have left you for such a long time unattended ( I hope you didn't fall off the bed?) but I've been having trouble. 'Puter trouble and apparently I've got issues with my server.  Between you and me I have no idea what a server is hence why I've been gone for such a long time!
Anyway, I'm back and in the words of my beloved Take That 'back for good!' Yipppeeee….Thing is my lovelies, I'm backupped! Hee hee…I've got many an outfit in my reserve bank that I want to post about from the past couple of weeks. When times were a little warmer and bare shoulders were a beautiful sight. I'm starting with a trip to Brighton to see my dear friend Rosewood.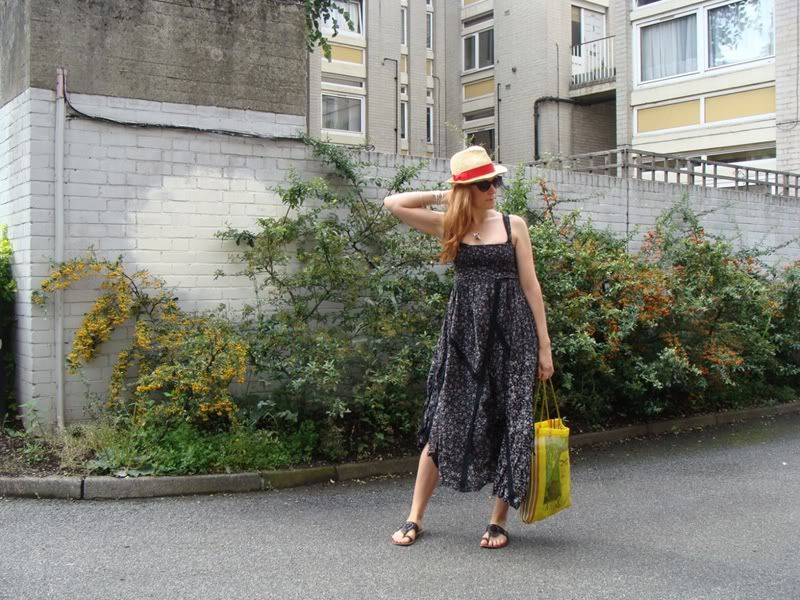 In my head we were going to be picnicing on the beach, swimming in the English Channel and catching a few late August rays. I looked at my 'summer summer' pile of clothes (shown here) picked an easy, flowing floral dress that Bestie From The TV gave me and that makes my boobs look great!  I also popped a spare pair of nix in my bag for when I packed away my wet swimsuit and headed for the train.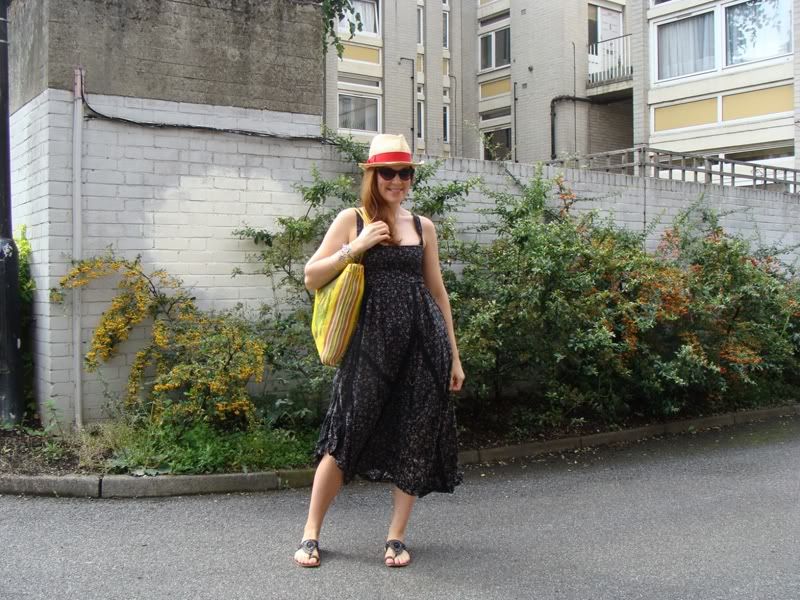 BOOBS!! (Told ya!)
(m&s straw hat, dress from bestie from the tv, goa flip flops, gifted frida khalo bag from mexico)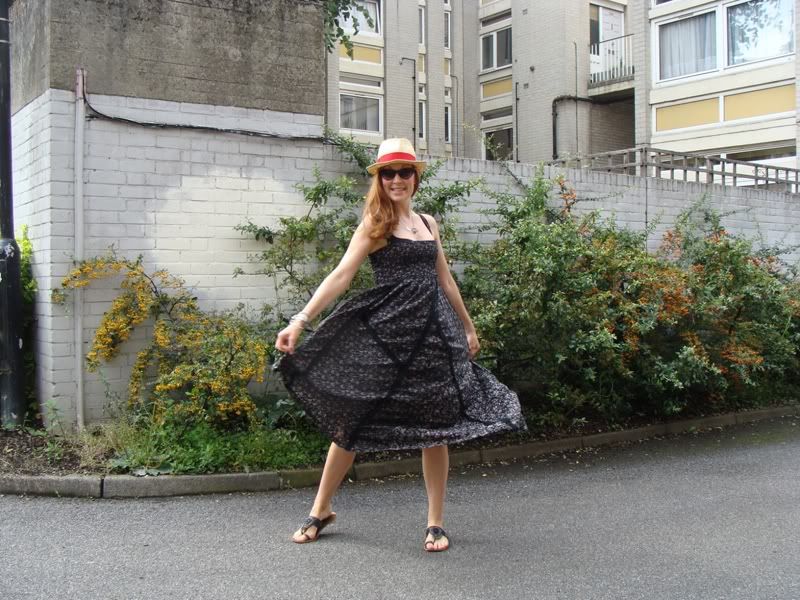 The reality was that my picture taking in Clapham was under a blue sky with a warming sun on my back but as soon as we hit the promenade in Hove the clouds descended and a wild whipped us along the sea front.  Oh the great British summer!
(gifted grey hoodie, m&s sunnies)
NO SWIMMING GOING ON IN THOSE WATERS MY FRIENDS!! CHILLY!
Didn't stop my enjoyment of being by the sea though, eating a cheap ice cream and making the most out of my summer wardrobe….pieces that only get one outing a year but are so worth keeping for that fact alone…More to come next week!
It's good to be back…talking about myself again!  I've missed you.
Love from the Wanderer xx
Posted in Outfit city, Rise to the occasion, Travel