No use crying over spilt boobs
The trouble with my bedroom in the mornings is that it's Hot!!!  Wahheeey…Smokin' hot my friends…Ha!  No…Not really I mean just swelteringly hot from the sun's rays.  At this time of year by about 6.30am the sun is practically in my bedroom and I am cooking before I've even started my day. (Yes, I do have blinds but they let a lot of light in)  Now this is sometimes quite nice however, it does always make me think that the day is warmer than it actually is!
So, Wednesday of this week I wake up and think we're in the middle of August it's that warm.  I potter around the house and when it's time to get ready I want to wear a wee strappy top that I've had for years.
Holy Smoking fire balls!  It's not immediately obvious from this picture but I can tell you now peeps that those bad boys were OUT!  Out and almost spilling out of my bra and onto the page.  Tim at work said they didn't look real and I took that as a compliment.  She also said they looked like cantaloupe melons….again I took that as a compliment.
Now, thinking I was in Ibiza and it was HOT HOT HOT outside I decide to put on a short skirt so that I can get my legs out as well.
NO!
(This is to be said short and sharp)
This, my friends, is a perfect example of getting it wrong and less is not always more.  I did actually think I was going to go to work in this outfit.  I was going to hop on my bike, have a lovely sunny ride to work maybe sit in the park on my lunch break and get a light tannage.  FOOL!  I had a momentary brain fart and forgot the rules.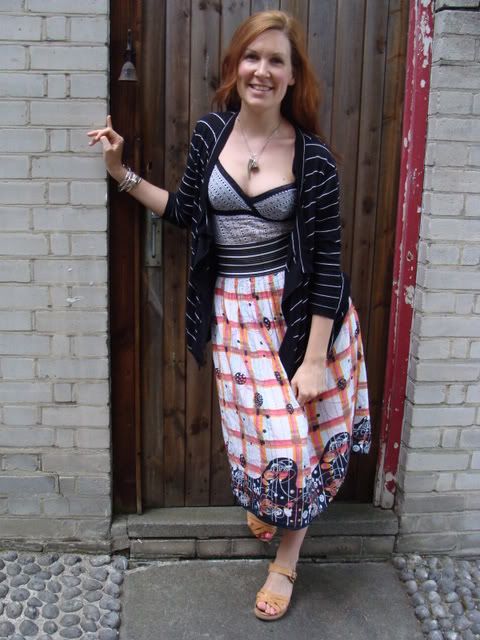 (only hearts cotton vest, forever 21 belt, self designed skirt, funkis clogs)
The Rules are as follows:
Cleavage out – Everything else in

Legs out – Cleavage and arms in

Shorter the skirt – Flatter the shoe

On holiday somewhere really hot – Rules can be bent

Going to work in the centre of London – Don't be such a sun seeking slut
Those titties were out my friends which meant I needed to cover those legs and by the end of the day cover those arms too.
(hobbs cardigan, only hearts cotton top, forever 21 belt, gifted skirt, funkis clogs)
Luckily I came to my senses, saw the error of my ways and only managed to cause two road traffic accidents on the way to work.  The rules are simple but must always be obeyed otherwise we end up looking like this.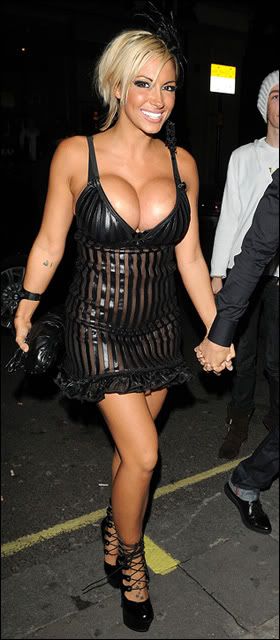 NO!
Posted in Mixology, Outfit city, Tricks of the trade